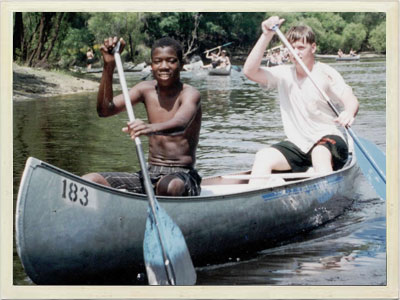 Who we are:
Canoe Outpost® was founded in 1969 by Tex and Donna Stout. The Bragg family took over in 1978 and still own and run the business today. Canoe Outpost® is an advertising and marketing family of independently owned paddlesport outfitters on the Santa Fe, Suwannee, Little Manatee, and Peace River. Canoe Outpost® and See the True Florida® became registered trademarks in 2010.
Website: www.canoeoutpost.com
Email: info@canoeoutpost.com
Mission Statement:
To protect, preserve, and share the true florida with the visitors and residents of Florida.
We are proud Members/Partners of:
Staff Involvement:
View on Canoe Outpost-Peace River site
Advocacy:
Canoe Outpost&reg advocates that everyone especially children should have the opportunity to experience the Florida outdoors.
We support the following issues:
Funding of Visit Florida for the promotion of tourism in Florida
Rural tourism in Florida
Small business issues, less regulations, less taxes
Private Property Rights
Parental Rights in Florida
No boat registration of canoes and kayaks
Tourism as economic development
Tourism as the #1 industry in Florida