For Reservations:
Please call 800-268-0083 to make reservations, we can't take reservations over the 'net yet which includes FaceBook.
Reservations required on all 8:00 a.m. departures, holiday weekends and weekends in February, March, April, May, June, October, and November, on all overnight canoes, on all outfitted canoes, and with groups of 4 or more canoes for any trip.
If you desire an 8:00 a.m. departure, a completed CCA form is required (see Forms on left menu) and a fee of $50 will be charged per vessel for no shows.

If you want to try kayaks, you must have a reservation.
On weekdays, reservations are usually not necessary for daily runs.
A Credit Card Authorization (CCA)form is required for all overnight canoes, on all vessels on Saturdays during busy season, holiday weekends, for 6 or more canoes all trips especially groups, and for outfitted canoes. See the Forms link on the left menu for the authorization that can be printed out and emailed, faxed or mailed back to the Outpost.
Departures can vary, call first.
Please don't call for reservations between the hours of 8 a.m. thru 11:30 a.m. on Saturday mornings, we're busy checking folks in and can't give you our undivided attention. If you call any time within an half hour before 8, 10, and 11:30 a.m., you're calling during normal check-in times, again, we won't be able to give you our undivided attention.

Hours of Operation:
Open seven days a week, every day of the year except Christmas Day. On Thanksgiving Day, only overnighters go out in the a.m.
Paddling Hours: 8:00 a.m. (with reservation) to 5:00 p.m. weekdays and weekends in Arcadia. At other take-outs, time to be in will be determined at check-in.
Office hours for phone calls are 9:00 to 4:00 daily.
Summertime is our slow season so if all the canoes are in for the day and the phone is not ringing, we will close down for the day, usually around 3:00 p.m. Please call before then.
Best time to call for reservations is after lunch. In the mornings, we'll be checking folks in and you may get the answering machine. We'd like to be able to give you our undivided attention when you call.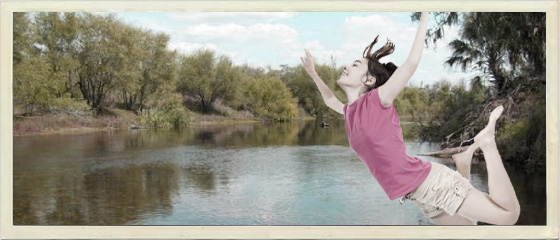 800-268-0083