How to Fossil Hunt (PDF)
Fossil Hunting Tools (PDF)
Fossil hunting is so-so right now, just getting started. NO DIGGING IN THE BANK!

Information on Permits (click here) Note: permits are only available from the link and take about two weeks to obtain. You do not need a permit if only hunting for shark teeth.
Fossil Hunting Walking Tour (PDF) (School groups)
Note: links within the PDFs do not work. Use the links on the left to check the water levels etc. Please check the water level before coming if you plan on fossil hunting. We don't want you to be disappointed.
Fossil Hunting on the Peace River is a popular past time. Go to any boat ramp on the upper to middle Peace and you'll see fossil hunters.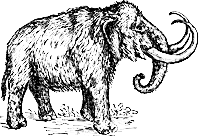 The best way to find fossils though is to rent a canoe or kayak and work your way down the river. In a canoe or kayak, you can get to fossil spots most can't get to. You can find all types of fossils including shark teeth, mammoth teeth, camel teeth, dolphin teeth, mastodon teeth, you name it. If it once roamed or swam over Florida, you might find a fossilized piece of history. The only thing you won't find are dinosaur fossils.

When: The best time to fossil hunt is springtime usually. March, April, May are usually the low times of year. The water needs to be a least 12" below normal for the best fossil hunting. Keep an eye on the Peace River Water Level. Any time the river drops it is time to fossil hunt.

Sunny days are preferred because you can see the bottom better but sunny is not necessary if you are sifting. Sunny days are best for snorkeling and diving and the water clarity needs to be good. The higher the water, the less clarity there is.

Where: Fossils can be found anywhere on the Peace River. The favorite stretches are Gardner south to Arcadia with the Brownville and Oak Hill Runs being the most popular runs because they are shorter and you have more time to look. You can also leave from our dock and paddle upstream, then back when done. Lots of people go to the public boat ramps but that means lots of people. In canoes or kayaks you can get to areas other than ramps that haven't been picked over.

You are looking for eroded banks and gravelly areas at the river's edge and on the bottom. Do not dig into the bank, that is private property!. Most fossils are found on the bottom and at the edge of the water because they have washed and rolled down out of the bank. Take your paddle, shovel, or a metal rod and probe the bottom occasionally. You're listening/feeling for a "crunch" under the sand layer. That will be the sound of a gravel layer. Darker colored (not tan sand) areas on the bottom are usually gravel spots. On bends where there is a high bank or under overhanging trees (be careful, gators like under the trees) are also good spots to look. Rocky areas are another indication of a possible fossil spot.

How: To find the fossils, you have to get in the water and get those feet wet! You better plan on getting wet all over. Fossils aren't just sitting on the edge of the water. You need a shovel or trowel and a sifter. View this list of suggested fossil tools. For beginners, macaroni or spaghetti strainers are good, for the more serious hunters, "screens" are recommended. The screens are wooden frames with hardware cloth attached. You can buy them from different online suppliers or we sell and rent sifters at the Outpost (see our store link at left) or build your own. Most are about 18-24" square made with 1x2's and 1/8" to 1/4" hardware cloth. Bring a shovel or trowel to scoop up the gravel. Long handled shovels will get you in deeper spots. Canoe Outpost-Peace River has sifters for you to rent or to buy. We have shovels for rent! Ask at the front desk. Scoop up some gravel, you can even just use your hands, and dump it into the sifter. Shake the sifter in the water to wash the mud and sand away and start poking thru what's left in the sifter. The method is similar to panning for gold but you're panning for "black" gold. Go to Tampa Bay Fossil Club to see helpful equipment.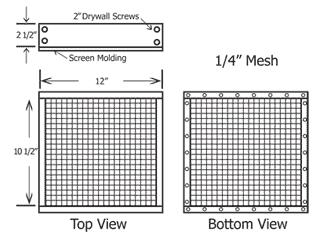 Another favorite method is to snorkel and/or dive and "fan" for fossils. A lot of fossils are below the sand closer to the limestone bottom. You use your hand or something similar (folded old car tag works good) to fan the sand away.

What: You are looking for black, hard shapes, with and without enamel. The Outpost has free fossil i.d. handouts for customers to take with them. We also have a notebook with all kinds of drawings you can look thru for i.d. purposes when you get back. Office staff can also help i.d. fossils but they are only amateurs. If we can't i.d. it at the Outpost, go to one of the links below for photos to help. Black and shiny "rocks" can be anything so look closely.

You also need a permit to keep anything other than shark teeth and invertebrate fossils. Go to: https://www.floridamuseum.ufl.edu/vertpaleo/amateur-collector/fossil-permit

Other equipment you might need:
Sunscreen, shoes (there might be glass and rocks on bottom), plenty of water and/or sports drinks, snacks, hat, dry clothes & towel left in car to change into after hunt, trash bag, bucket or two (one for finds, one for broken glass), and Ziploc bags for treasures. Nail aprons or fanny bags come in handy to put your find into as you shovel and sift.
---
Fossil Links
Fossil hunting on the Peace River? You bet! Check the below links for fossil hunting inspirations, help in indentifying your finds, or why we have fossils in Florida.
General Fossil Links
www.paleoflorida.com - Great fossil website, plenty of pics to inspire all fossil hunters
www.paleodiscoveries.com - Contact Paleo Discoveries if you are looking for help in finding fossils. Fred Mazza is a hunter and guide who can get you to the fossils. Groups of all sizes invited. http://www.youtube.com/watch?v=dmPbm98wnsk will show you how it's done.
http://www.youtube.com/watch?v=3DpfXjo8-gY is another video from How to Do Florida.
www.buildafieldtrip.com - Contact Gabriella for school and youth group field trips including fossil hunting on the Peace River.
www.flmnh.ufl.edu - Welcome to the Florida Museum of Natural History, the largest natural history museum in the southern United States, holding more than 16,000,000 specimens of mammals, birds, reptiles, amphibians, fossils… www.flmnh.ufl.edu/natsci/vertpaleo/vppermit.htm Fossil permit application
http://www.flmnh.ufl.edu/vertpaleo/ - Fossil info
www.flmnh.ufl.edu/natsci/vertpaleo/resources/prep.htm - Preserve your fossils
www.sharkteethrus.com/fossils/florida/2florida.htm - Fossil folks with fossil info and i.d.
www.treasuresites.com/members/fossil.htm - Megalodon and fossil site locations
Fossil Clubs
www.flmnh.ufl.edu/orgs/club.htm - Fossil clubs and associations
http://home.comcast.net/~ccopas/manasota.htm - Manasota Fossil Club
www.southwestfloridafossilclub.com - Southwest Florida Fossil Club
www.fcolc.com - Fossil Club of Lee County
www.floridafossilhunters.com - Central Florida Fossil Hunters
www.tampabayfossilclub.com - Tampa Bay Fossil Club
www.shoreproducts.com - Check out the sand flea rakes, they're also good for finding shark teeth!

Fossil & Fossil Hunting Videos
http://www.youtube.com/watch?v=67hNJiFGAoE Paleo Discoveries fossil hunting.
http://howtodoflorida.com/episode/charter-boat-fossil-hunting/how-to-fossil-hunt/
Florida Museum Fossil Videos
Pleistocene Era
http://www.youtube.com/watch?v=UPf2o5ZrWis
Pliocene
http://www.youtube.com/watch?v=v4iyv4Hcktg
Micocene
http://www.youtube.com/watch?v=wsbJ9cC5_aI
Eocene
http://www.youtube.com/watch?v=pYSC6623K7I
Oligocene
http://www.youtube.com/watch?v=PWjwHE6iJls

Do you have questions about Fossil Hunting on the Peace River? Email Peace Paddler!
This page made with fossilized pixels.