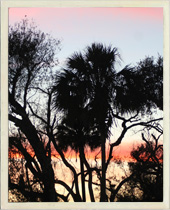 Get a jump start on your Peace River paddling adventure. Download these Adobe PDF forms, print them, complete them and fax to Canoe Outpost-Peace River at 863-494-4391 or mail to 2816 NW County Rd 661, Arcadia, FL 34266 or scan or take a phone or tablet pic and email to peacepaddler@canoeoutpost.com. Complete the form and take a picture with your phone or tablet and send it to us, that works too!
Credit Card Authorization(CCA)
http://www.canoeoutpost.com/peace/upload/doc/form1ccap2-2018.pdf
Youth Release Form
(for kids who coming paddling without their legal guardian or in other words, coming with the BSA or GSA Troop, the neighbors, their Youth Group).
http://www.canoeoutpost.com/peace/upload/doc/form1relyouth.pdf
If you have a reservation for an overnight trip, overnight camping at Oak Hill, a booked out weekend (we will let you know) or a group, you do not have a confirmed reservation until we get the completed CCA form. We don't charge the card listed on the CCA unless there is a problem such as late charges or damaged equipment or you don't show. Please see the second page of the CCA for posssible service fees and charges. Completion of this form does not constitute a reservation, you still need to call us to reserve (800-268-0083). Gotta get all the details down! If you make an overnight reservation and don't send in the completed form, you don't have a reservation!
Make sure you put a email address down and we will email you that we received your completed CCA form whether you faxed it or emailed it so you don't have to call.
If you are on a mobile device, try the instructions below:
CCA/Mobile Device Access (all steps done on an iPhone, android may vary a little)
Anyone in the computer industry that can help us get this form ready for online completion? Looking to pay or trade to have it done. We're tired of the paperwork. Email us and we will have our IT guy get with you.
The above form is not necessary to download and fill out unless you want to. We have a document at check-in that you will be filling out. Insurance company requires we post this and we do recommend you read it.
We have the regular release above and we also have a Youth Release Form that is needed to be completed if you have kids coming with you that are not yours (you are not the legal guardian) or for anyone in a group of young people that is under the age of 18 with no guardian present. Please call 800-268-0083 for more information or email peacepaddler@canoeoutpost.com for a copy.
All forms are Adobe PDF format. If you don't have the Adobe PDF Reader, you can download it for free at Adobe.com